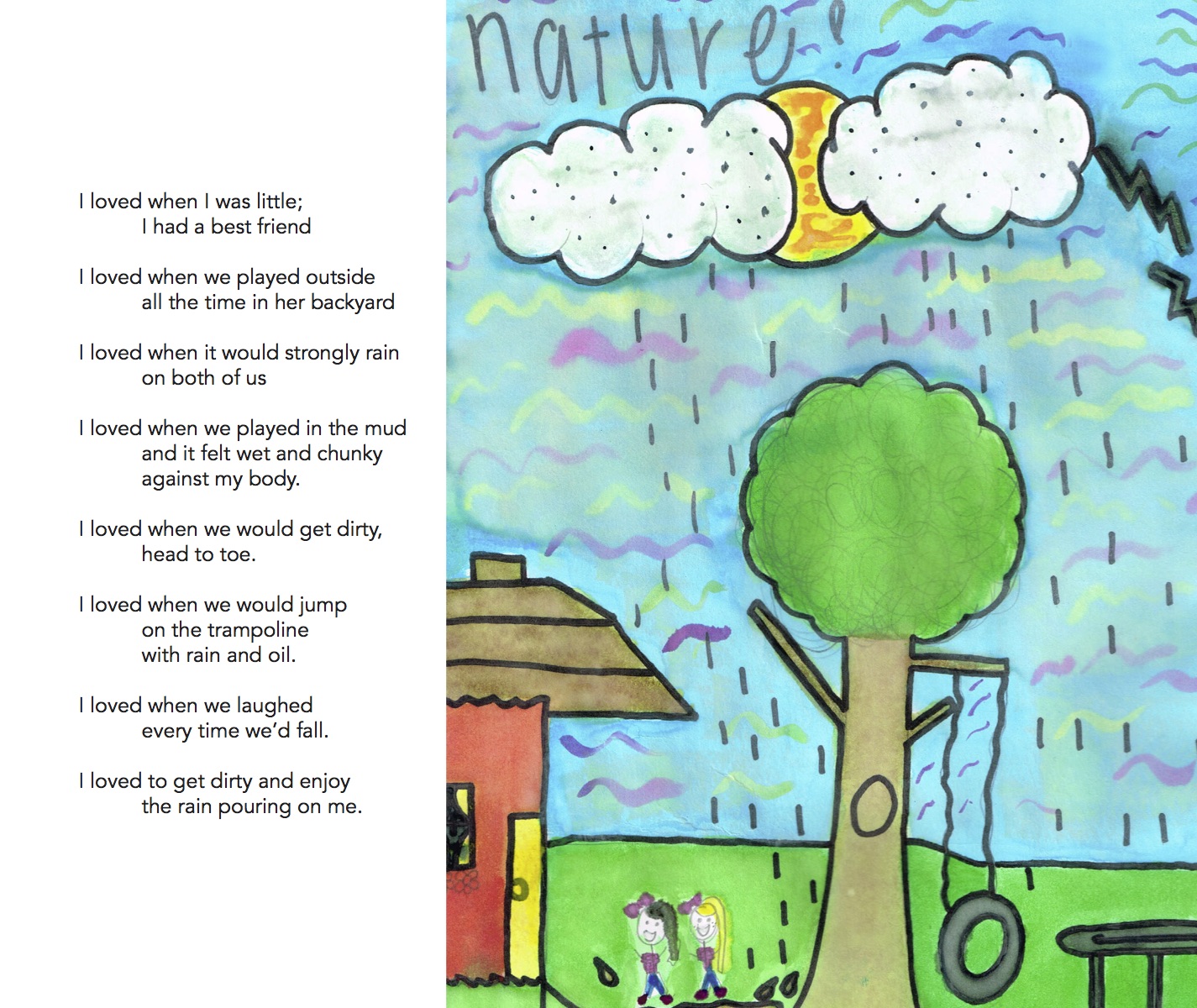 "Have you ever been in the hot sun and rain at the same time? Only in Florida!"- S.
This Is Ours: Alachua Academy investigates the environment of Florida through the personal experiences of the residents of Alachua Academy. Our e² education & environment team traveled to Gainesville, Florida, in conjunction with the University of Florida's Arts in Medicine program, in order to bring This Is Ours, a visual literacy program that explores participants' knowledge about their environment, through digital photography, writing and drawing.

Alachua Academy is a special place. The young women represented in this book come together from all over the state of Florida, in order to put their lives back together, to find personal growth, to heal, and to make a better life for themselves. They are bright, funny, artistic, delightful, and have tremendous insights about themselves and their environment. Reading their words, both in poems and prose, one feels the hot sun, green leaves and busy world that is Florida.
For This Is Ours: Alachua Academy, Florida, twelve young women, aged 13-18, jumped into the project, offering their thoughts and opinions, writing poetry and paragraphs about their natural environments. As they brainstormed, our team learned about Florida through their eyes. They drew and painted and learned to use digital cameras to tell their stories, overcoming what could have been a real obstacle – as residents of this type of facility, they had to keep their identities private, in order to protect themselves as juveniles. The results are inventive and creative. These smart and surprising ladies tell you about themselves without compromising their privacy.
This edition of This Is Ours gives readers a view of Florida as a vibrant place…full of beauty and nature, beaches and tourist attractions, vibrant with people, tourists, close communities and commerce. These young Florida residents let you into their personal memories and lives, giving you a sense of what is theirs.
To preview and buy the book, please click here